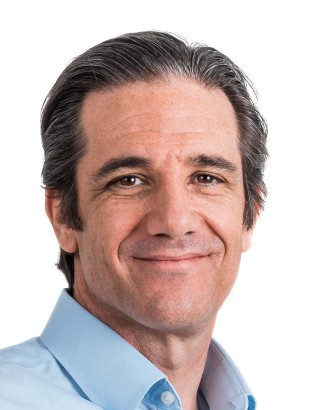 Professional Profile
Kyle Hensiek joined Adjusters International in 2010 as a loss consultant. He advocates for and represents individuals and businesses that have been affected by disaster, acting as the intermediary between policyholders and insurance companies. As a public adjuster, his primary responsibilities include serving as the first point-of-contact with potential clients, determining client-specific recovery goals and assembling and overseeing the team appropriate for each insurance claim, including adjusters, accountants, damage estimators, inventory specialists, agers and conditioners, and forensic accountants.
Kyle is licensed as a public adjuster in nine states across the United States.
Kyle has been featured as an expert panelist on Adjusters International's Property Insurance Roundtable podcast in the episode titled, "Wildfires: Filing Property Insurance Claims for One of Nature's Most Fearsome Foes."
Personal Commitment
Kyle understands that no two claims are alike. He takes great care to connect with clients on a personal level, from the CEO to the stay-at-home mom. He can empathize with their situation and understand what their unique needs are in order to achieve their individual goals resulting in a successful recovery. Kyle's primary goal is to take as much of the burden of recovery off his clients so they can focus on the people important to them or their business recovery.
Public Adjusting Licenses
Arizona State Adjuster License #1019139
British Columbia Public Adjuster License #2018-0010257-R01
California State Adjuster License #2G06638
Colorado State Public Adjuster License #508912
Hawaii State Public Adjuster License #485603
Idaho State Adjuster License #394166
Iowa State Public Adjuster License #10512800
Kansas State Public Adjuster License #10512800
Missouri State Public Adjuster License #8469101
Montana State Adjuster License #751484
Nebraska State Public Adjuster License #10512800
Nevada State Adjuster License #785139
New Mexico State Adjuster License #290778
North Dakota State Public Adjuster License #10512800
Oklahoma State Adjuster License #100160289
Oregon State Public Adjuster License #10512800
Puerto Rico Public Adjuster License #3000164336
Texas State Public Adjuster License #2245648
Utah State Adjuster License #392462
Washington State Adjuster License #796918
Wyoming State Public Adjuster License #359824
Professional Involvement
National Association of Public Insurance Adjusters (NAPIA)