Overview
According to the Insurance Information Institute, insured losses due to natural disasters in the U.S. totaled $16.1 billion in 2015 and $15.3 billion in 2014. Some of the most expensive disasters to hit the U.S. included Hurricane Katrina in 2005, the World Trade Center terrorist attacks in 2001, Hurricane Andrew in 1992, Hurricane Sandy in 2012 and the Northridge California Earthquake in 1994.
How can businesses prepare to weather these types of events and the cost associated with them? The chances of a full and expedient recovery are greatly improved when a comprehensive disaster recovery plan is in place.
This discussion explores how and why those organizations that anticipate what could happen, and plan for it, stand a much better chance of surviving. Our experts review the basics, disaster recovery planning, coupled with interesting facts and statistics about the impact of natural and man-made disasters.
Panelists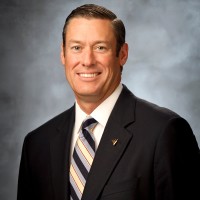 Daniel Craig
Senior Vice President, Chief Operating Officer
Daniel Craig is the Senior Vice President and Chief Operating Officer at Tidal Basin and Adjusters International. He has extensive experience in the disaster consulting and post-disaster recovery industries. Prior to joining the Adjusters International team, Dan served as the President and CEO of Tidal Basin Group. He worked tirelessly with state and local governments and not-for-profits, helping them meet their recovery needs by providing experienced disaster recovery staff and proven grant management processes.
Dan also served as Director of the Recovery Division for the Federal Emergency Management Agency, part of the United States Department of Homeland Security. He was appointed by President Bush in 2003 and was responsible for overseeing the Federal Government's recovery efforts on all presidentially-declared events including the Space Shuttle Columbia crash, the wildfires of 2003 and the hurricanes of 2004 and 2005.
Before becoming the Director of the Recovery Division at FEMA, Dan was the Regional Director for the New England area (Region I), where he was responsible for all FEMA mitigation, preparedness, response and recovery, and training activities in the six New England state region. He was also Executive Director of the Eastern Regional Office at the United States Chamber of Commerce and a Legislative Representative and Grassroots Specialist for the National Rural Electric Cooperative Association. There he handled issues of federal emergencies, transportation, technology, privacy, and energy.
Earlier in his career, Dan worked as a campaign advisor, political fundraiser and research analyst for Congressional candidates, including Rep. Steve Buyer of Indiana, Rep. Vito Fossella of New York and Governor Bob Riley of Alabama.
Recipient of the Chairman's Award for Leadership – May 2003
Dan has been featured as an expert panelist on Adjusters International's Property Insurance Roundtable podcast in the episode titled, "Disaster Recovery Planning."

John Marini
Senior Advisor for Business Development & Government Affairs
John Marini has extensive disaster recovery experience and knowledge of public adjusting and the FEMA Public Assistance Program. He specializes in assisting public entities with their financial recovery through the integration of insurance claims with FEMA grant funding.
Marini has established a team of more than 140 experts who assist applicants and grantees with their post-disaster FEMA grant management and insurance recovery. He is closely involved in the management of Adjusters International's Catastrophe Operations, assisting FEMA Public Assistance applicants and grantees with recoveries from Hurricane Andrew in 1992, hurricanes Katrina/Rita/Wilma in 2005, hurricanes Gustav and Ike and the Midwest Floods in 2008, as well as many other cases.

Michael Roberts
Senior
Ernst & Young
Michael J. Roberts is a Senior with Ernst & Young (EY) in the Fraud Investigation & Dispute Services (FIDS) Division of Assurance Services. Previously, he was Director of the Preparedness Division for Tidal Basin Groupand Adjusters International and is a certified Project Management Professional (PMP). He began working in emergency management in 2007 during his graduate studies at Louisiana State University. Since then, he has been involved in multiple emergency management related projects across the U.S. including continuity/emergency planning, exercises, and disaster recovery.